Hybrid solar systems for Telecom
elgris systems are complete, integrated solar power systems designed for site loads requiring 12/24/48VDC or 110V-240V, 50Hz/60Hz AC voltage.
Build in Germany according International Standards, each elgris power System provides safe and reliable power output without the expense of installing utility power.
The solar array tilt is easily adjustable to maximize solar energy output.
The systems are mounted on galvanized steel structures or containerized engineered to withstand harsh environments and high wind loads.
elgris Systems provide continuous DC power with battery backup from a DC source. These fully-integrated, galvanized units use DC primary power to charge a 12, 24 or 48 VDC sealed battery bank while powering the DC load, or AC load with integral inverter option.
In a Hybrid configuration the Systems allows the use of dual sources, DC primary and AC engine genset secondary, where load size makes it impractical to power by PV alone,
or where redundant power is required for critical applications. With the integrated extensive remote and control features gives the elgris system many Advantages over currently "traditional" power generators.
Working principle 1
The Hybrid telecom controller measures all power parameters in the solar system. Depending on a predefined schedule, the controller switches the input source from the PV or the generator or the grid.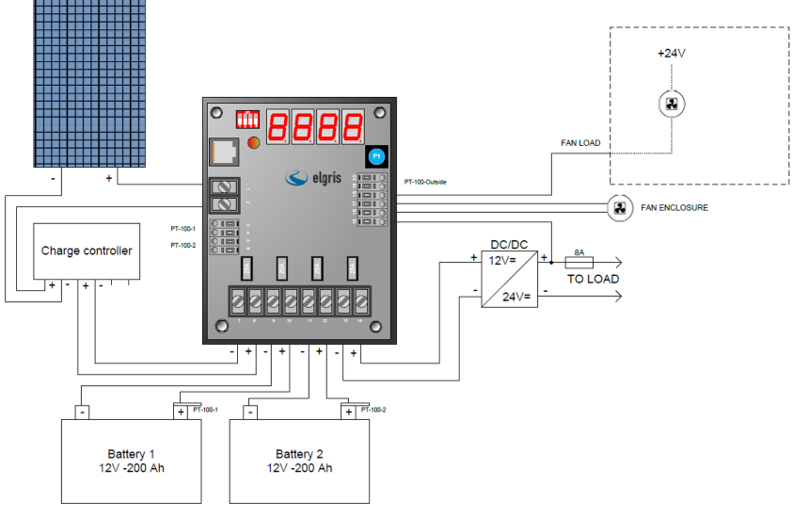 Working principle 2
It is also possible to have two sources selected at the same time, when the PV for example is not capable of supplying the full load; either the grid or the generator can be used to support the load.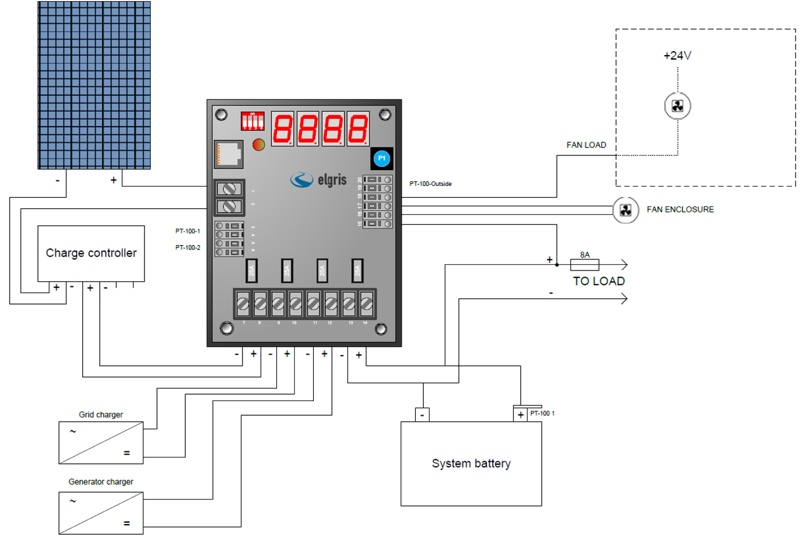 Depending on the settings, the grid and/or generator will be switched of when the PV power is being restored.
A solar Telecom power system is durable, reliable and convenient; just install it wherever you need power with solar and reduce diesel for telecom. There's no need to worry about grid access, fuel deliveries or generator maintenance.