Control loads intelligent with solar PV power
ZEROplus
The elgris ZEROplus controller is based on the popular ZERO EXPORT, the universal controller for ZERO EXPORT, but has in addition to the standard ZERO EXPORT controller 4 programmable dry contacts.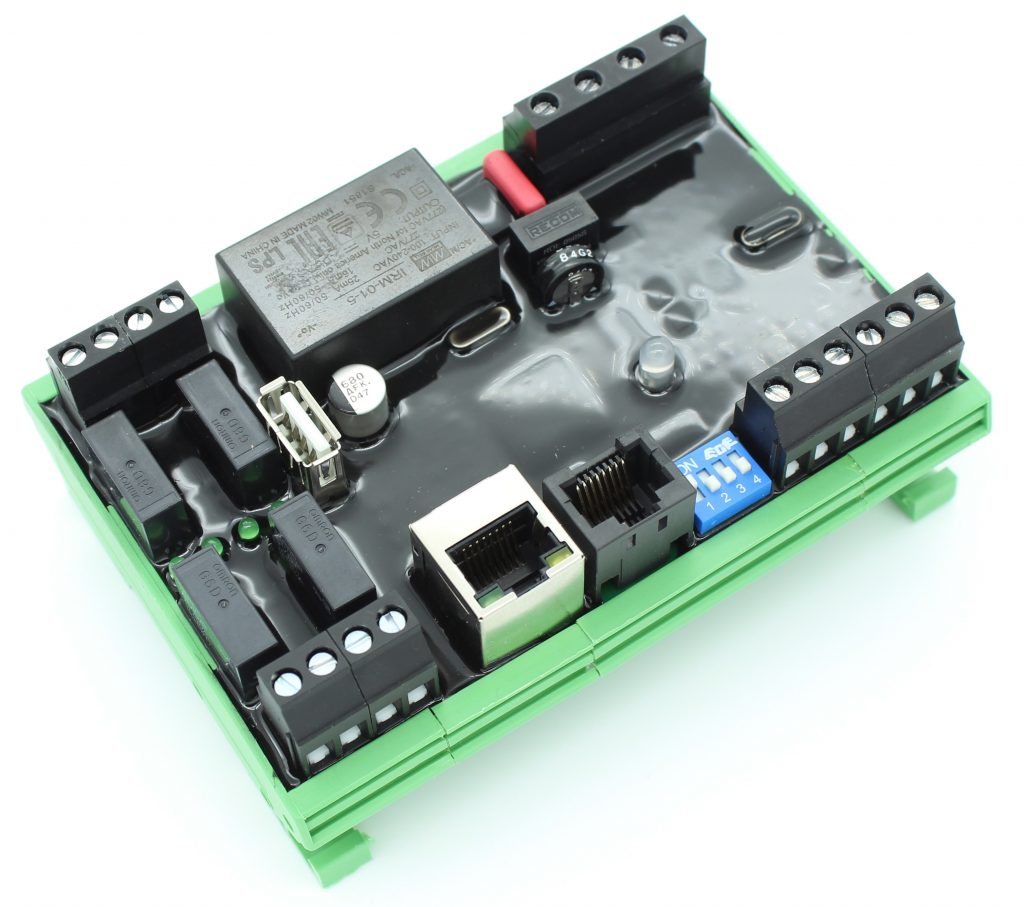 The dry contacts can be programmed based on the solar or PV output, based on the total load of the system or based on a single phase load.
This includes negative loads, meaning when the solar system is exporting power to the grid and you want to use this power, maybe because you are not having any benefits or many other reasons not to export to the grid.
In that case, when you don't want to export power to the grid but want to use the power in your own system, you can use the elgris ZEROplus controller to dynamically control non-critical loads like water heating or pumps etc.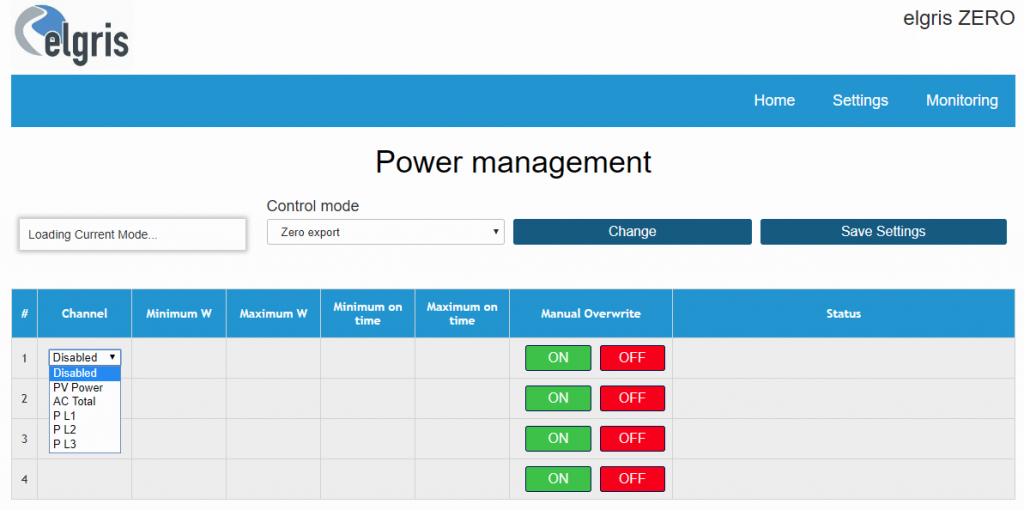 The settings for the threshold level and input channel can easily be changed by using the integrated web-server.